As I pointed out in my last post, the German cultural season has hit London with full force. Two major museums are showing big retrospectives of German artists. But of course there is a good amount of brilliant British and overseas art currently on display too. Bypassing the super blockbusters of Rembrandt, Turner, William Morris and co, I present to you the 9 must-see exhibitions of contemporary art this November.
1. Alibis: Sigmar Polke 1963–2010, Tate Modern, 9 October 2014 – 8 February 2015, This promises to be a grand multi-medial retrospective of an artistic career that span 5 decades.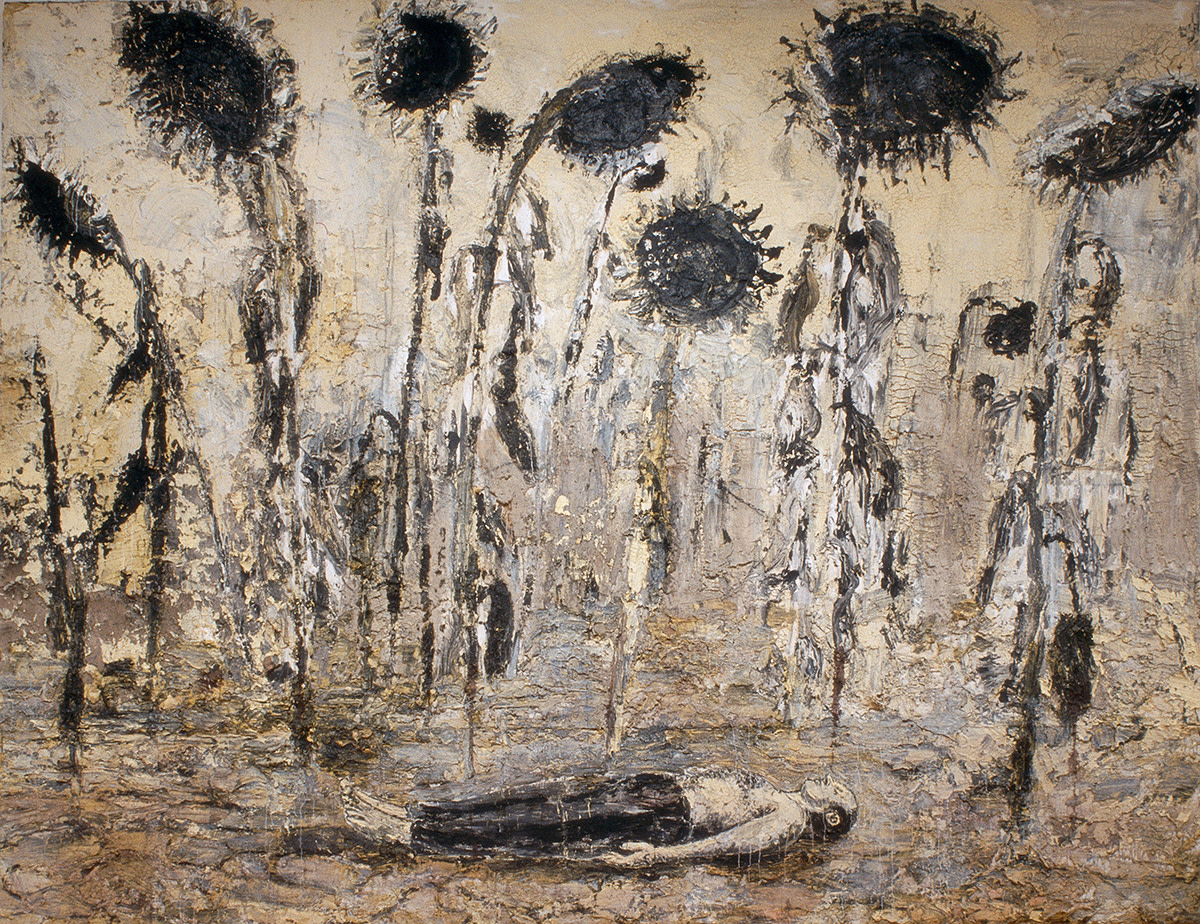 2. Anselm Kiefer, Royal Academy of Arts, 27 September – 14 December 2014, Kiefer's monumental work as to be seen in person. It is then that the effect of his massive canvases with thickly laid on, relief-like paint truly unfolds.
3. Mirrorcity, Hayward Gallery, 14 October 2014 – 4 January 2015, This exhibition brings together London-based contemporary artists which are united by a common reflection on what it means to live in the digital age. Although this show has had mixed reviews, it is the first major museum exhibition dedicated to this topic.
4. Steve McQueen Ashes, Thomas Dane Gallery, 14 October – 15 November 2014, McQueen's new video work is visually stunning and meditative, while the story of the film's protagonist is tragic.
5. Lizzie Fitch/Ryan Trecartin, Zabludowicz Collection, 2 October – 21 December 2014, The two artist collaborate again to create a super-modern, hyper-digital immersive nightmare. Trecartin's schizophrenic films are complimented by Fitch's grotesque gallery environments.
6. Tracy Emin The Last Great Adventure is You, White Cube, 8 October – 16 November 2014, Uber-critic Jonathan Jones of the Guardian loved this tour de force of the female nude. I am curious what the fuss is about.
7. Shinro Ohtake, Parasol Unit, 12 October – 12 December 2014, The Japanese artist re-appropriates the scraps of our consumer society to intricately detailed laborious works of art.
8. Premonition Ukrainian Art Now, Saatchi Gallery, 9 October – 3 November, Showcasing art mostly from the period before the recent dramatic political developments , it will be interesting to see if clues and predictions of unrest exist in the works or if this is  only ambitious expectation.
9. Jane and Louise Wilson, IWM Contemporary, 15 October 2014 – Sun 11 January 2015, Produced to mark the centenary of the First World War Jane and Louise Wilson's film explores the construction of narratives of the time.